Investment Highlights:
•
Last few apartments available in the popular
building situated above a lettings agent.
•
Rental yields of up to 8% due to the proximity
to the city and Salford University.
•
Heavy discounts on the developers prices
of up to £32,550.
•
Buy one of these apartments with just
£25,733 with a 75% LTV mortgage.*
•
Cash positive of over £3,000 per annum.
•
In March 2010, Chapel Street corridor was
granted £10.76m for regeneration.
•
Free metroshuttle from Salford Central
Station to Manchester City centre.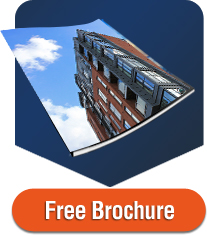 "Beautifully designed and built,
Zenith's impressive external
and internal aesthetics work
perfectly with its supremely
practical position on Chapel
Street, close to the heart of
everything that's happening
in Salford and nearby central
Manchester."