Asking
€ 2,000,000
£ 1,710,000 | USD $ 2,239,600
---
Bedrooms: Studio
Bathrooms: Ready to move
Type: Hotel
Size:
Sale Type: Resale , Date Built: 43 km
pool
Swimming Pool
---
Advert last updated: 7/11/2019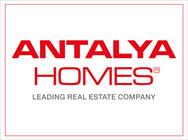 Agent/Owner:
Antalya Homes Real Estate
Bayram Tekce
Location: Turkey
Speaks: English
notification_important Avoid Fraud – Read our Disclaimer
Holprop LTD does not act as a broker or agent in anyway for any of the properties hosted/advertised on this website and we do not take or arrange bookings. The content information is provided by the owner/agent of the property. Any contractual arrangements regarding purchase or rental of any of the properties will be strictly between the property owner/agent and yourself and does not involve Holprop Ltd. in any way.

It is the responsibility of the person proposing to rent or buy any property to satisfy themselves of the accuracy of the details before they proceed and the responsibility of the owner/agent to satisfy themselves as to the validity of any proposed renter/buyer. We are simply a hosting portal for individuals or companies to advertise their properties.

We do however reserve the right to remove any properties for any serious misrepresentations or unsatisfactory practices where we have received multiple complaints.

Report this advert
Report and Flag this advert.
TIC-092
Top 3 Reasons to Buy
• Close to the Cleopatra Beach
• Rentable restaurant on the ground floor of the hotel
• Investment opportunity
2-Star Hotel Surrounded by All Social and Local Amenities in Alanya Center
5-storey hotel has a central location in Alanya. Alanya is one of the best tourism regions of the country. This district hosts the famous long golden beaches (Cleopatra and Damlatas). There are also full of a vast range of hotels and entertainment areas. Alanya welcomes thousands of tourists both in winter and summer every year thanks to the natural strategic position, sports centers, opportunities for culture and art activities.
Hotel for sale in Alanya is surrounded by social and local amenities like the city market, the commercial center and the Cleopatra and Damlatas beaches. The hotel is 4 minutes to Cleopatra Beach and Alanya Culture Center, 2 minutes to Alanya Aquapark, 5 minutes is Alanya Archeology Museum, 8 minutes to Damlatas Caves, 15 minutes to the famous Alanya gardens, 16 minutes to Alanya Marina, 17 minutes to the stadium, 18 km to Alanya Ataturk House Museum and 21 km to Ataturk Square. Also, Antalya International Airport is 117 km and Gazipasa-Alanya Airport is 43 km away from the hotel.
2-star hotel is one of the first hotels built in Alanya. The hotel has a total of 55 rooms and 120-bed capacity consisting of 45 of them are for 2 people and 10 of them are for 3 people. The hotel offers many social facilities like the 24/7 reception and hospitality services, outdoor swimming pool, pool bar, restaurants (a la carte, indoor and outdoor), kids club, fitness center, massage room, Turkish bath, car parking area, private smoking area and lift. Also, there is a restaurant that can be rented on the ground floor of the hotel.
Each room has a spacious balcony which is nearly 5 m2, satellite TV system which has 15 international channels, wireless internet and telephone.
Note: During the sale, real estate agent commission is charged by the buyer.