Asking
€ 88,100
£ 75,960 | USD $ 97,897
---
Bedrooms: 1
Bathrooms: 1, 2
Type: Property
Size: Floor: 56 m2
Sale Type: Resale , Date Built: 2018
pool
Swimming Pool
hot_tub
Central heating
---
Advert last updated: 11/6/2019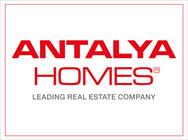 Agent/Owner:
Antalya Homes Real Estate
Bayram Tekce
Location: Turkey
Speaks: English
notification_important Avoid Fraud – Read our Disclaimer
Holprop LTD does not act as a broker or agent in anyway for any of the properties hosted/advertised on this website and we do not take or arrange bookings. The content information is provided by the owner/agent of the property. Any contractual arrangements regarding purchase or rental of any of the properties will be strictly between the property owner/agent and yourself and does not involve Holprop Ltd. in any way.

It is the responsibility of the person proposing to rent or buy any property to satisfy themselves of the accuracy of the details before they proceed and the responsibility of the owner/agent to satisfy themselves as to the validity of any proposed renter/buyer. We are simply a hosting portal for individuals or companies to advertise their properties.

We do however reserve the right to remove any properties for any serious misrepresentations or unsatisfactory practices where we have received multiple complaints.

Report this advert
Report and Flag this advert.
IST-393
IST-393-0
56 m2
Studio
88.100 Euro
IST-393-1
71 m2
1
113.200 Euro
IST-393-2
132 m2
2
207.600 Euro
IST-393-4
206 m2
4
323.900 Euro
IST-393-6
632 m2
6
Euro
CAMPAIGN DETAILS
Aesthetic property next to the E-5 Highway provides 2 excellent campaigns for those who want to buy an apartment.
• Rental Guarantee: Key-ready property has rental guarantee with 6% annual rate through 3-years.
• Return on Investment: This island view property has also a repurchase guarantee with 30% profit after 3 years.
Call us for more information and arrange viewing tour. Hurry up for this campaign!
The construction company has also campaigns in the other projects. Check the other campaigns;
• Rental Guaranteed Offices and Shops in Istanbul Kartal
• Profitable Offices on the E-5 Highway in Pendik Istanbul
Valid until 09:30:00view all campaigns >>>
Top 3 Reasons to Buy
• Island view
• Private storage room for each apartment
• Next to the E-5 Highway
Environmentally Friendly Property Equipped with 5-Star Hotel Standards in Kartal
Ready property has a unique location in Kartal, Istanbul. Kartal is the best investment region thanks to urban transformation. There are a wide range of social amenities from the health to educational institutes. Also, Kartal hosts a long coastline along the Sea of Marmara.
Environmentally friendly property next to the E-5 Highway offers easy access to all social amenities and all over Istanbul. Istanbul property is 10 km to Sabiha Gokcen Airport, 3 km to Pendik Coastal Park, 18 km to Kadikoy, 16 km to Bagdat Street, 30 km to Taksim Square, Grand Bazaar and Hagia Sophia Mosque, 23 km to Maiden Tower, 5 km to Aydos Forest, 22 km to Euraisa Tunnel and 24 km to 15 Temmuz Sehitler Bridge.
Hospitals in the region: Dunyagoz Eye Hospital, Private Pendik Bolge Hospital, Private Pendik Sifa Hospital, Megapol Hospital and Private Remedy Hospital.
Schools in the region: Istanbul Gedik University, Balkan University, Farabi College, ERA College, Yakacik Doga College, Ahmet Simsek College, Yakacik Balkanlar College, Private Ege Science College, Ikbal College, Brikim College and Private Balkanlar College.
Shopping Malls in the region: Nokta Shopping Mall, Real Shopping Mall, Pendik Park Outlet Center, Istanbul Shopping Mall - Kartal, Istanbul Shopping Mall - Pendik, CarrefourSA, M1 Merkez Kartal Shopping Mall.
The mixed-use complex has 49.000 m2 construction area, 18.500 m2 residential area, 7.400 m2 office area, 5.200 m2 shop area, 1.500 m2 storage area and 15.000 m2 car parking area. Property in Istanbul has total of 289 independent section including 231 units apartments, 52 units offices and 6 units stores.
The single block complex offers also a wide range of social facilities on 2.500 m2 area consisting of indoor and outdoor swimming pools, children's playgrounds, indoor car parking areas, water tank, elevator, 24/7 security camera system and security, indoor and outdoor lounge areas, game center, fitness center, sauna, Turkish bath, steam room, library, 190 meters walking and running path, individual offices equipped with all the technological infrastructure, fire escape, sprinkler system, meeting room, conference room, foyer and cocktail area, technical and cleaning services, dry cleaning, professional management and private storage room for each apartment.
There are 6 types of available property in here
Studio apartment is 56 m2 with a living room, an open-plan kitchen, a bathroom and a balcony.
1 bedroom apartments are 71-76 m2 with a living room, an open-plan kitchen, a bathroom and a balcony.
2 bedroom apartments are 132-139 m2 with a living room, a separate kitchen, a bathroom, an en-suite bathroom and 1 or 2 balconies.
4 bedroom apartment is 206 m2.
4 bedroom villa is 460 m2.
6 bedroom villa is 632 m2.
Sea of Marmara and the Islands view apartments offer fresh air thanks to the trees of the Aydos Forest. Apartments are equipped with quality materials at 5-star hotel standards. These apartments have a state-of-the-art internet infrastructure, steel door, central heating sytem, kitchen appliances and shower cabin.
Please contact us for availability and payment terms.